日本語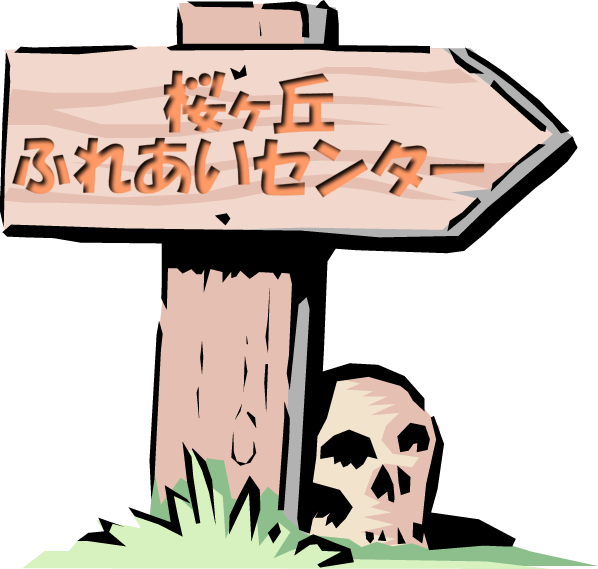 On November 2, 2003 at the Sakura Gaoka Fureai Center, we held the 2003 Mark's English School's Halloween Party. We held 2 seperate parties, one from 1:00 - 3:00 and one from 4:00 - 6:00. In total there were 105 people in attendance, 64 children and 41 adults. Both parties were a big success and the children came dressed in many wonderful costumes.
Once the place was decorated we began welcoming guests.
The program for the two parties was as follows:
program front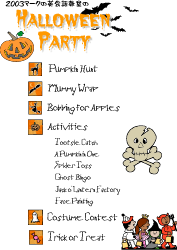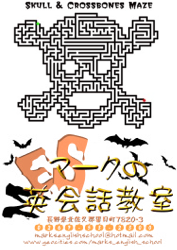 program back
The first events were the Pumpkin Hunt and Mummy Wrap. In the Pumpkin Hunt kindergarten aged and younger children searched for small pumpkins hidden throughout the building. Elementary school children participated in the Mummy Wrap. Children paired up in teams of 2 and were given a roll of toilet paper. One person wrapped and the other became a mummy. The first team to finish the roll of toilet paper was the winner.
The kids had a lot of fun wrapping each other.

The winners of the Pumpkin Hunt and Mummy Wrap from the 4:00 party are pictured right.
The next event was the traditional Halloween Party game, bobbing for apples. Another one of our helper, Reece Hendley, volunteered to demonstrate. He had a difficult time at first but was victorious in the end.
The main activities were done in groups of four. The children rotated about the main room's four stations playing the following games:
After the party games people cast their votes for the costume contest. While the votes were being counted, everyone headed over to the treats and drinks room to feed the hungry beasts.
Once the votes were counted and everyone was fed. We headed back to the main room for the results.
The costume contest had two winners, best costume and most original.

The last event of the party was Trick or Treat. The children lined up and went around the room collecting goodies. Once everyone made it through the line the party was over.
I would like to thank all those who helped and give special credit to those that helped me to make this such a great party.
Cookies and cakes: Tomoko
Set up and Staff: Andy, Shota, Ayano and Reece
Reception and Popcorn: Yoko
Finally, I have some pictures we were able to take here and there.