Halloween worksheets Halloween cards Halloween printables Halloween coloring pages

As seen in the Shinano Mainichi Newspaper, on October 24th we had our school's jack o' lantern carving party. We had almost 40 people at the party. Guests made 17 pumpkins to add to Mark's 4 and a 21 pumpkin display at the end. Originally, we were going to have it in the back yard, behind the school. I had everything set up for 4:00. However, at 3:45 it started to rain!
A few groups came a little early and we got started in the back yard, but then moved everything down to the garage.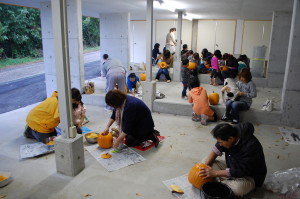 Everyone was working really hard and did an excellent job. We finished just before 5:30 and lit up all the pumpkins.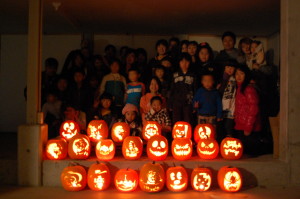 Here are some individual shots of the pumpkins they made.
This year the local news paper sent a reporter to cover the story. 2 days later we were in the newspaper! That was pretty neat.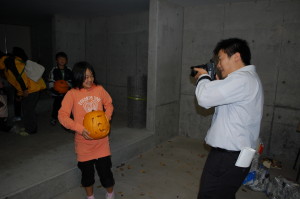 Everyone took their pumpkins home to decorate their houses. It was a great year!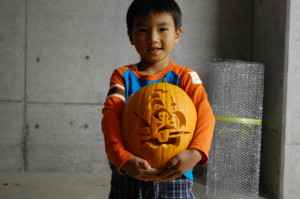 Afterwards, I dumped the insides of 20 pumpkins in the farm to feed the vegetable plans of tomorow.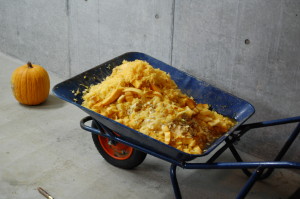 I hope you all had a great time and I hope to see you again next year.
- Mark